Create a FREE Account to Join the Wattdawg Family
Members Enjoy Access to Energy Consultants and Exclusive Rates
I want to thank WattDawg for outstanding service on changing my service and giving discounts been looking for over the years. This is a Blessing from heaven. I never knew how easy it would be as a member to have my service changed at the end of a term. I would take hours trying to find the lowest rates from other companies toward the end of my service term. The first year of service have saved more than $1,000 over other providers in the past. I would like to thank Dodd and his company for outstanding impeccable service. If you can't hang with the BIG DAWG get off the porch. Thank you for your Stellar service WattDawg!!!
MC

Satisfied Customer
"WattDawg has saved me alot of money and time. My monthly bills are so much lower, and I no longer have to comb through electrical prices looking for the best rate. I just leave that to WattDawg! Thank you!"
RJ A

Satisfied Customer
I accidently let my contract lapse with my current electricity provider and they put me on a flex-rate (12.4 cents per kWh). Ouch! With WattDawg handling my electricity I never have to worry about that again. Thanks guys.
Renee W

Satisfied Customer
I never knew I had a choice of energy providers. It makes me sick to think of all the money I have wasted over the years. Good job Watt Dawg.
Don A

Satisfied Customer
No more endless searching for a decent rate every 3 to 6 months. Thank you WattDawg!
Sam G

Satisfied Customer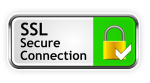 Your information is secured by:
Amazon's Secure Certificate
The information you provide on this form will be encrypted between your device and our servers using SSL. WattDawg will not share this information with anyone except the Electricity Provider we enroll you with. Check out our Privacy Policy for details.